The Future is Circular
A Circular Economy can address various global challenges: pollution, resource depletion, biodiversity loss and climate change. Let's accelerate the journey towards circularity through a collaborative approach and a firm commitment.
Why you should
Attend the Event
---
The Waste Management and Circular Economy Conference, organised by Waste & Recycling MEA magazine, will take place on 15 June 2023 at Address Dubai Marina.
The conference will provide a platform to identify gaps in the journey towards circularity and discuss strategies to fill them to share best practices and success stories in circularity model adoption;to discuss circular economy as a climate strategy and to explore ways to put the region on track to achieve its Net Zero goals.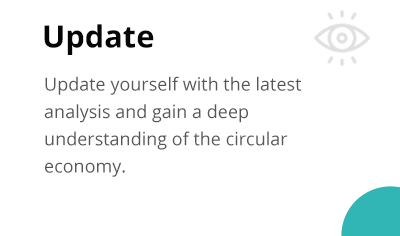 Who should attend?
Professionals from the following industries will benefit from this conference:
Waste Management
Recycling
Energy
Consumer Goods
Packaging
Local and national decision makers

Policy experts

Sustainability leaders

Sustainability product designers

Circular Economy Specialists
Sourcing, manufacturing, distribution channels

Waste Management Companies

Recyclers

Financiers and investors

Entrepreneurs
Consultants

Research institutes

Nonprofits and trade associations

Environmentalists

Technology Providers
THE PREMIUM
Buyer-Seller Meet
Our appointment-based premium Buyer-Seller Meet programme will offer a one-to-one meeting opportunity between potential business partners.
If you are interested in booking a couch or meeting a buyer, you can fill in the registration form and click on the option: "Click here if you are interested in the Premium Buyer-Seller Meet." Once you do that and we open our platform to set up meetings, you will get access to it.
You will get to meet the right profile of companies all at one place, thereby saving time and money.
Increase sales opportunities: Identify the top products and services available for your business.
Discover the latest solutions in the waste management industry.
Conference Agenda
Panel Discussion:
Waste management and circular economy: the gap between ambition and action
Panel Discussion:
Policy, regulations and commitment requirements to advance a circular economy in the Middle East
Panel Discussion:
Food waste and circular economy
Panel Discussion:
Green Energy transition to tackle climate change
Panel Discussion:
Developing circular business model and rethinking supply chain
Presentation:
Technology as a game changer
Panel Discussion:
Investing in a circular future: Opportunities and risks
Panel Discussion:
Roadmap to Net Zero
Event Speakers
Here are some of our speakers
Faisal Ali Rashid
Senior Director
The Dubai Supreme Council of Energy
Ivano Iannelli
Senior Consultant - Sustainability
Emirates Global Aluminium
Dr Rashed Karkain
CEO and MD
Sustainable Development Research and Training Institute
Priya Sarma
Head of Sustainability & Corporate Affairs
Unilever
Faisal Al Shimmari
Senior Vice President, Head of Risk Strategy & Governance
Mashreq
Bethlehem Yerdaw
Corporate Affairs & Sustainability Manager
Waters EMENA, Nestle
Boris van Thiel
Advisor to the Chairman
Viqa Investment
Christian Noll
General Manager
IBM Consulting Middle East & Africa
Yasmin Fansa
Middle East Sustainability Lead
PepsiCo
Harbinder Singh
Chairman
YES Full Circle
Muhammad Danbappa
Co-Founder & CCO
Ehfaaz
Nada Ghanem
Founder & Managing Director
Douda Vermiculture Solutions
Nouf Mohamed Jamal Wazir
Senior Engineer at BEEAH Energy
BEEAH Group
Ntobeko Boyana
Executive and Chapter Lead for South Africa
African Circular Economy Network (ACEN)
Oliver Phillips
Sustainable Finance - Africa & Middle East Lead
Standard Chartered Bank
Aditya Shah
Head of Circular Economy Investments
Creek Capital
Rahul Podaar
Managing Director
The Shakti Plastic Industries
Ruchin Garg
Regional Manager - Middle East & Africa
CDE Global
Sunil Dayal
Energy & Climate Finance Expert
World Bank
Tapan Vaidya
Chief Executive Officer
PJP Investments Group - Papa Johns UAE, KSA & Jordan
Andrew Dunwoody
Circular Economy Technical Lead
Ricardo
Kinjal Salvi
Chief Operating Officer
TheGreenBillions Limited